Disclaimer
LifeWatch is a prototype, patented auto-injector currently under development. LifeWatch has not been approved by any regulatory agency, including the FDA. LifeWatch is not available for sale. Content on this website should not be construed as medical advice.
Take it everywhere.
Up to 60% of patients who are prescribed epinephrine auto-injectors don't carry them regularly. Users don't like the large form factors of available options and can easily forget their devices at home. This is a life-threatening risk.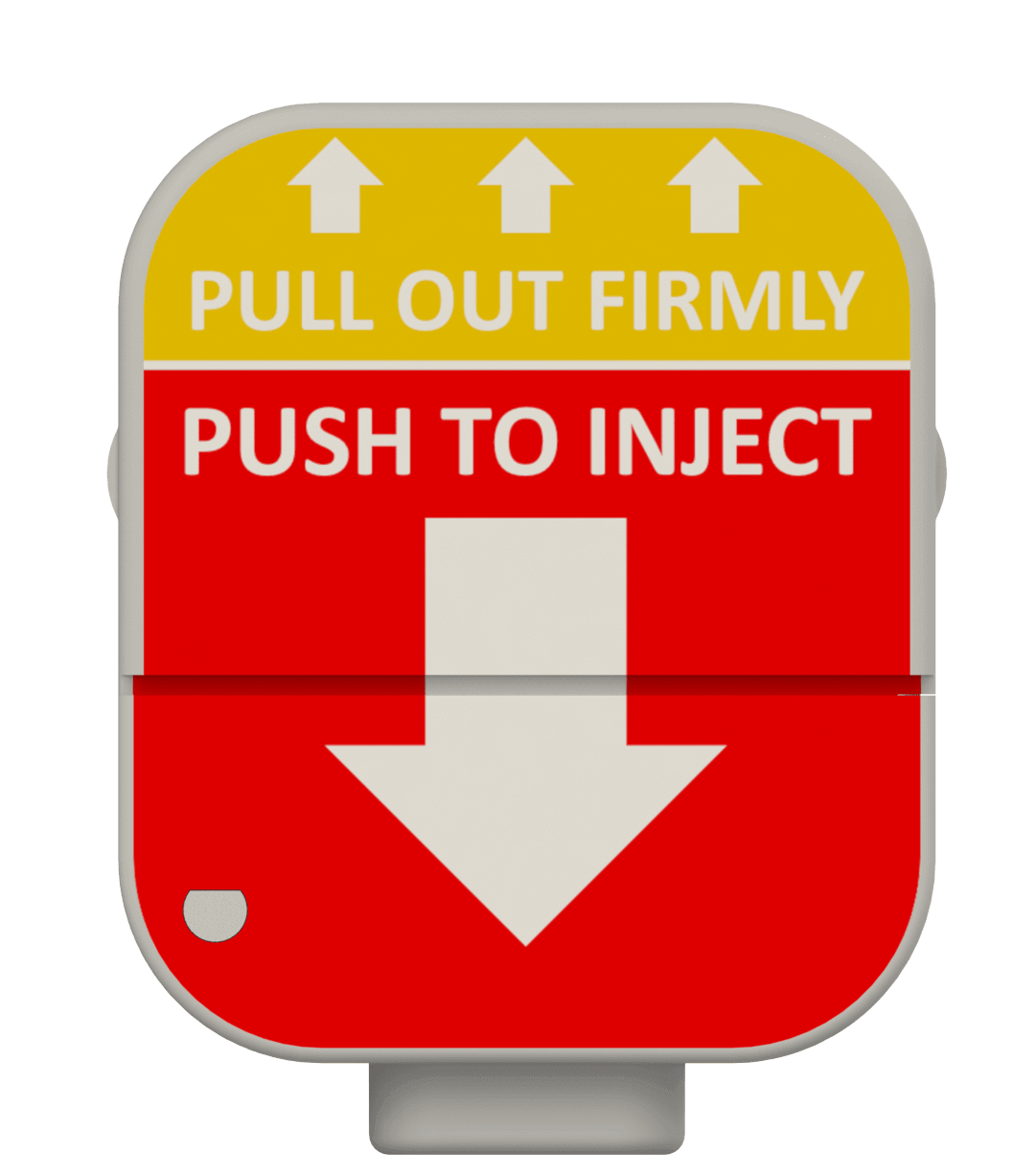 LifeWatch goes with you, wherever you go. Unlike other auto-injectors, LifeWatch stays on your wrist so you're always prepared for an emergency. Bring it to work, to school, or to a night out. Carry it on a hike or a run without a bag or a second thought.
LifeWatch is easy to use.
Click through the steps and try it out.
Step 1

- Remove the back safety cap
Step 2

- Pull out injection cartridge
Step 3

- Push into the outer thigh
Step 4

- Rotate the safety cover
Reset
Size matters.
Users don't want a bulky device. An auto-injector should be portable and easy to remember.
Hear our story.
We're committed to improving the lives of millions. Join us.